Well, Summer is definitely over here in the UK, it has been all torrential rain lately and it will soon be time to dig out those Winter woollens.
My good old stalwart Winter coat, a princess cut number I hunted down in T K Maxx about 5 years ago, seems to be finally looking a bit tired. I do have a couple of magnificent 30s and 40s coats but they are both too warm and too precious for everyday wear, and so the hunt began for a new everyday coat. I saw a lot of great options online and thought I'd share them with you.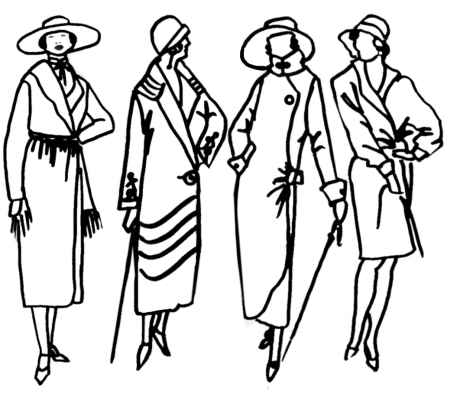 fashion-era.com
The "boyfriend" coat is really in this year and I think this is a style that can easily be dressed for a 20s look.
For me at least, the classic 30s coat style is really one of long lengths and big fur collars. These are always easy to pick up as they are a classic design, but - not being particularly fashionable - they don't tend to come cheap. John Lewis is the place to go for this sort of style.
40s coats were clearly affected by the war, as was most fashion of time, being shorter, neater and more military in design. The classic 40s coat being the trench, favoured by spies everywhere....
In the end, I have plumped for a vintage number. Purely because, unusually for a coat, it was cheaper than anything I could find on the High Street. It is currently winging it's merry way across the Atlantic to me. If it fits, which it arrives, I'll have to take some photos and share. If it doesn't, I'll be buying that navy Jaques Vert number above.