Golly, I've been slack again lately. My life is pretty hectic and I rarely get the time to just sit and write a blog post. I used to try and squeeze them in during my lunch hour but now that I use that time to pick heavy things up and put them down again repeatedly I just cannot seem to find a blogging space anywhere.
So – as a result – this entry is rather late.
A fortnight late in fact.
Sorry Sophia.
Whats more, Blogger is being WEIRD. So please excuse the formatting oddities below. The highlighting means nothing. the font changes mean nothing. I'll try and fix it later.
Anyway – a fortnight ago I was lucky enough to be given the opportunity to meet Barbara Hulanicki, the brains behind Biba. Barbara has just had a book published – "Seamless from Biba – A Life In Design" which showcases her career as a designer of clothing, interiors, shoes and , well, pretty much everything.
For those who don't know (is there anyone who doesn't know?) Biba was the beating heart of London style in the 60s and 70s. After starting off as a mail order company, selling one dress via the Daily Mirror newspaper back in 1964, they company opened their first store later that year and another in 1965. Selling an estimated three million garments by the time the company closed.
The teenagers of the UK were hungry for something new and Biba aimed their clothes directly at them – affordable (many would even say cheap), wild in design and sized for the waif like figures of the young the clothes were an instant hit. The shops eventually became department stores – selling everything from baked beans and dog food to wallpaper and cutlery.
I have to say meeting Barbara was a real experience – I was expecting her to be somewhat terrifying – surely a woman with that much entrepreneurial spirit and talent would be. I was in for a surprise though – she really is a warm, funny, self effacing lady. Delicate and birdlike and full of surprise and joy at her success and the enduring appeal of her work.
Simply everything was covered - reminiscences about her time at the shop, her favourite model, the launch of the make-up range, celebrity gossip and her design influences.
Barbara cites her influences to be the Art Nouveau, Art Deco and the movies of the 30s – namely those of Garbo and Dietrich.
Her favourite actress however and ideal customer was Audrey Hepburn – who mixes the glamour of old Hollywood with the gamine figure of the 60s.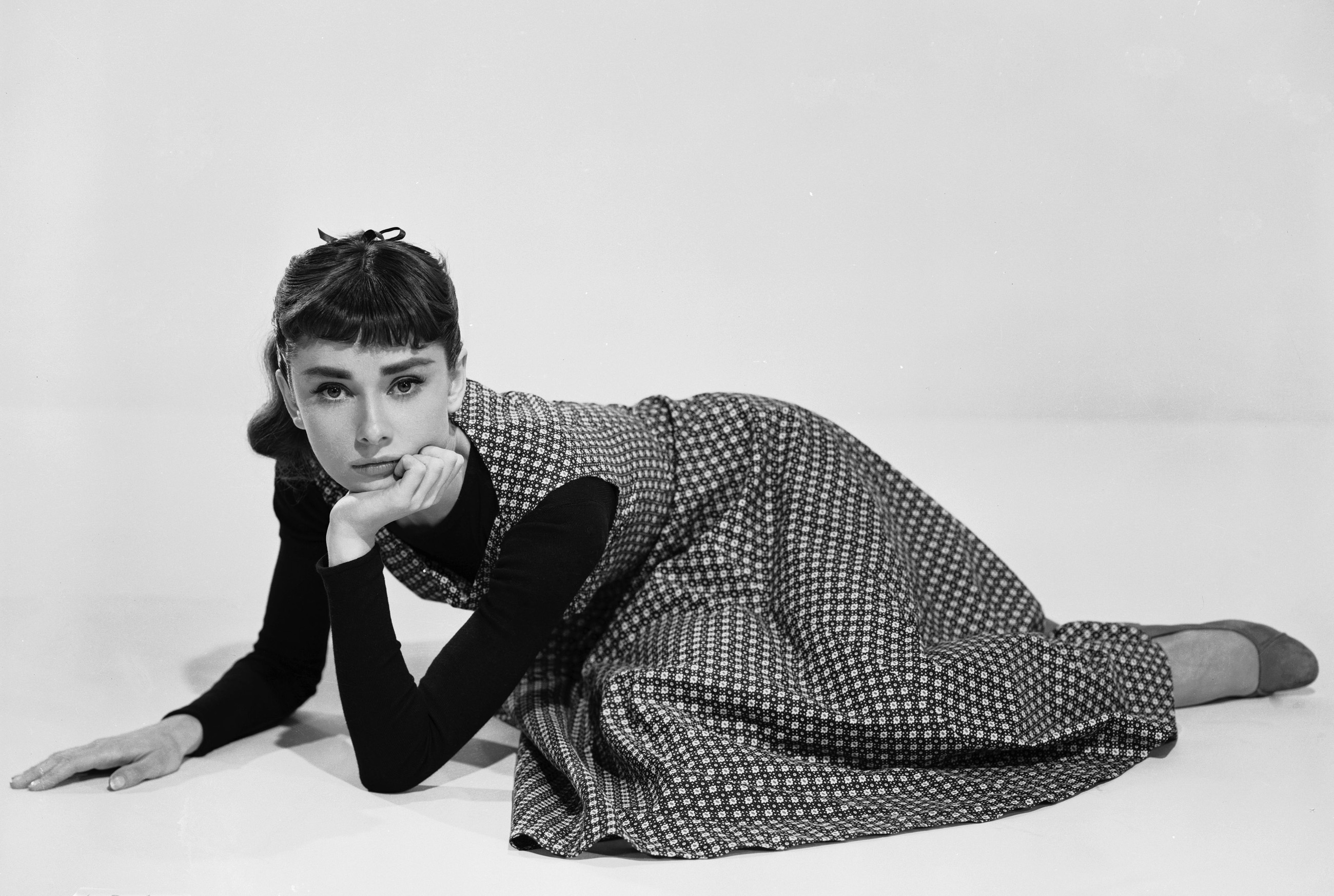 Audrey in Sabrina - the film Barbara cites as awakening her interest in fashion by sending her on a quest for some shoes worn in the film. Not being able to find them Barbara hacked some shoes up to make her own.
These influences led the designer to use a lot of original vintage fabric too, rich 30s velvets and rayons, even prompting Barbara to bring people out of retirement to weave the fabrics she wanted rather than falling prey to the polyesters and crimplenes of the day.
I suppose now we'd call it affordable luxe or something equally daft.
Of her celebrity customers and visitors the most memorable were Suzi Quattro – who filmed a music video there and who she was afraid would damage the shop as she jumped around Marc Bolan who famously wore one of her sequinned jackets and the New York Dolls who while being utterly charming and elegant, proceeded to shoplift several outfits and later wore them in one of their videos.
The New York Dolls - I believe the spotty blouse you can see was pinched from Biba.
Mr Bolan himself looking ever so impish and adorable in a Biba jacket from 1973


Biba also had its own cosmetics range which was incredibly bold in colour - a stark contrast to the last 60s obsession with coral coral and more coral. Barbara told us that they had terrible trouble getting anyone to make the colours up for them at first and but once they got into the shops they flew off the shelves.
Green Biba lipstick in Vanity Fair, 1971
Amazing Biba make up guides for copying various old Hollywood looks.
Barbara's favourite models were Ingrid Boulting and Maddie Smith, who I
believe
were, like many of her models, taken from the ranks of her shop floor staff.
Visit
this blog
for a
lovely
article of Ingrid Boulting's take on the Biba look
I'm not going to bombard you with pictures of Biba dresses, you are all more than capable to your own google-fu and I've been wittering on long enough. Suffice to say I had a marvellous time and have really enjoyed looking through the book which has certainly given me a few fashion ideas.
I'll leave you with a couple of pictures of the wonderful lady herself: