I've been thinking about the pretty hats in
"The Divorce of Lady X"
all morning. I love hats. Of all my vintage loves, hats would be my biggest passion. The more ostentatious the better.
In my humble opinion, most vintage outfits can appear pretty nondescript. A floral dress, at least to the untrained eye, is a floral dress. It's the accessorising - the hair do, shoes, make up, gloves and, oh oh oh, the HATS which take a vintage outfit from frumpy to fabulous. Yes. I just wrote that. It's because I'm enthused.
Hats can, however, be one of the scarier items of vintage to wear. It's unusual to see anyone wearing a hat apart from in the depths of Winter, and it is certainly strange to see someone wearing one indoors, over lunch, with a smart suit. For the shy and the new to vintage it must seem quite intimidating to go out dressed so obviously.
I certainly found it tough at first, and started off with a very modest 50s black felt number which went with everything.
There really is no better way to start your hat wearing career than a simple black titfer. It will go with your vintage suits, winter dresses and most probably your winter coat too.
Something small in style can be especially versatile.
These ladies all agree:
Bette Davis in a small 30s skull cap style hat
Madge Bellamy in a pillbox style design - probably late 30s also
Merle Oberon in a bow design - I have one very similar
Rita Hayworth in a tilt hat
This dipped over the eye design flatters Barbara Stanwyck
I thought, therefore, I'd take a wander through Etsy and see what their vintage pages have to offer. I hope you enjoy my selection.
(Links in the "thises" because I started doing it and could not be bothered to backtrack. There, that is a little window into the cogs of my brain.)
This
40s creation has all the elements I love. It is simple but with an asymmetric tilt, to be pulled down over the eye flirtatiously. Perfect with a suit of any colour.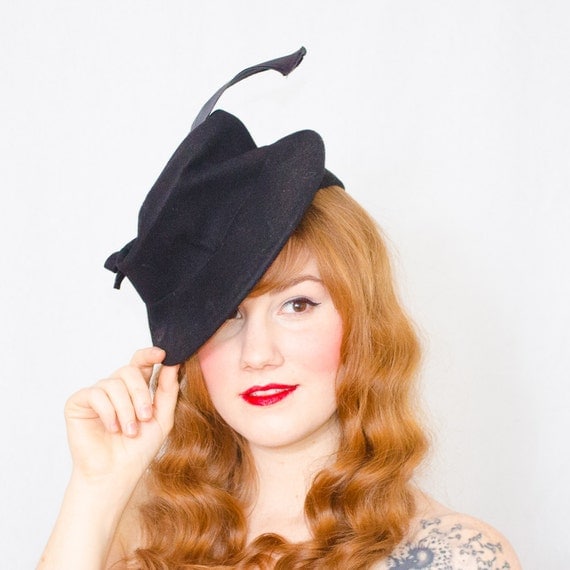 This
little satin hat with a teardrop back would look wonderful with a dress or a more evening suit. Stunning.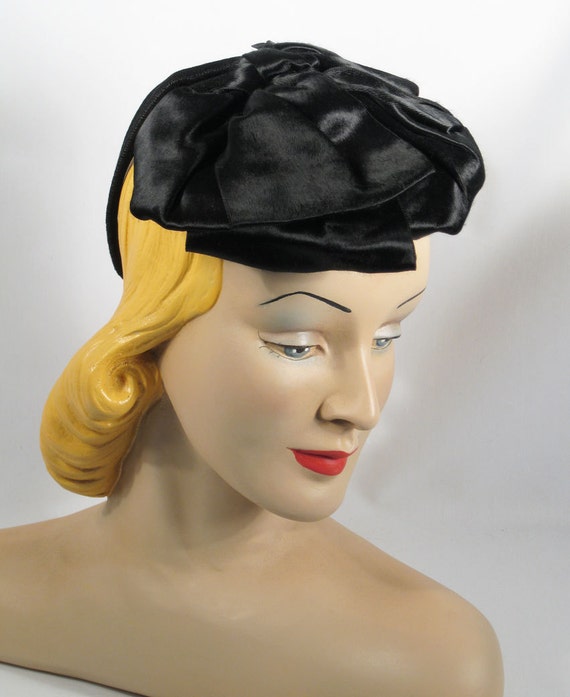 This
simple felt turban adds a Wartime chic to the look.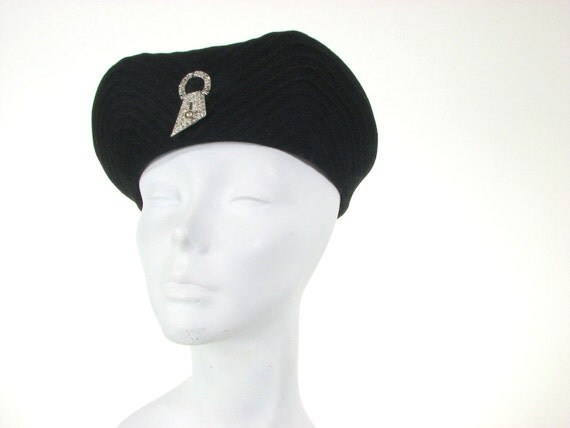 This
is very cheap and a great basic for someone new to hats as it can be worn as is or easily trimmed by pinning on flowers, pompoms or attaching a scarf of needed.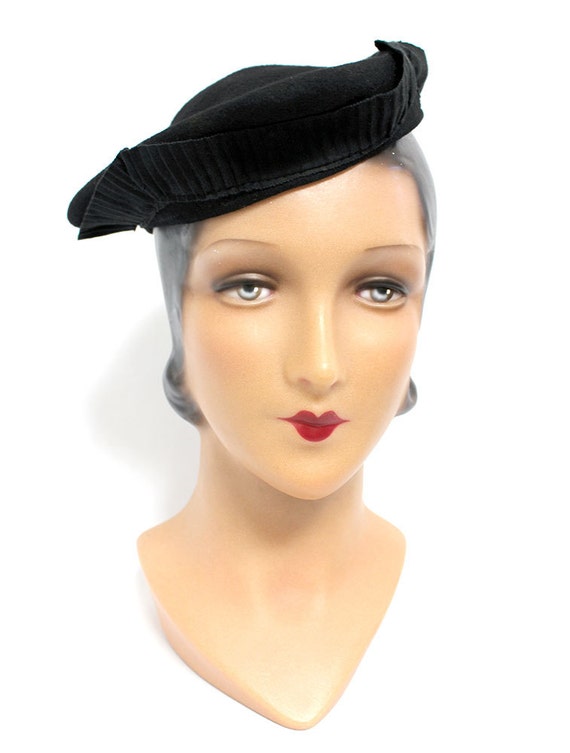 For a slightly later look
this
saucer is simplicity itself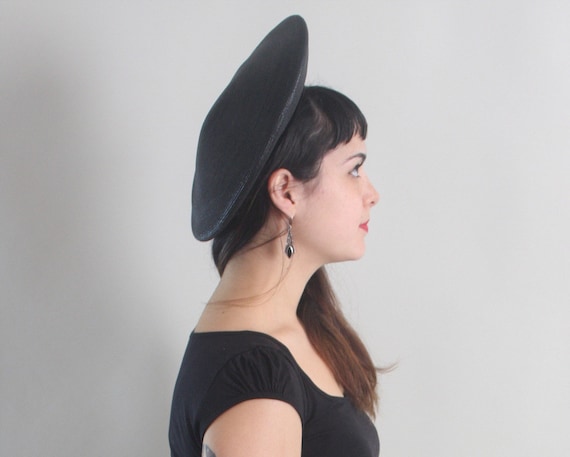 And finally, if you prefer repro, BMillinery has some darling models in her Etsy shop, including
this
heavenly number for the slightly braver. I almost dribbled onto my keyboard when I saw it.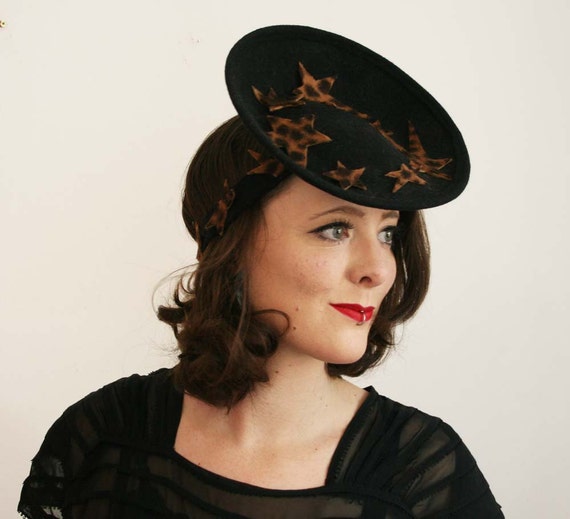 So, here are my top suggestions for the hat shy. I have hundreds more I'd like to post but I think you probably get the picture by now.
I'll be back on the hat topic soon with a few posts showcasing my own collection.